Lo escuché hoy en el radio, camino al trabajo....
Today is your birthday my dear Adrien!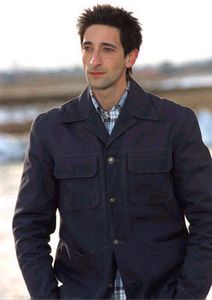 Mi adorado Brody cumple hoy 32 añitos!...mmmm
Nació el 14 de abril de 1973 en New York... y lo hemos visto en películas como
The Thin Red Line (1998)
,y la muy aclamada
The Pianist (2002)
, entre muchas otras.
Happy Birthday Adrien Brody!
-------------------------------------------------------------