Ahhhhh!!!!.....
coffee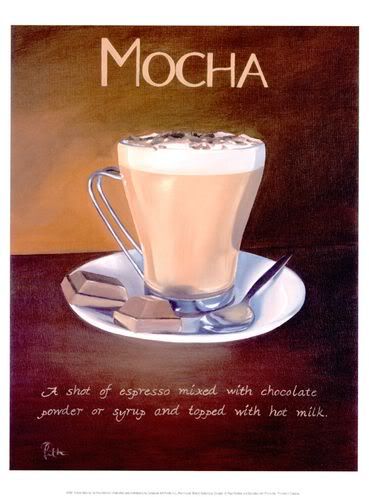 Urban Mocha
Por un procedimiento extraordinario esta mañana, salí de casa faltando 10 minutos para las 7:00 a.m., así que a las 7:30 ya estaba prácticamente en el downtown de Tj. Entonces, sin pensarlo dos veces llegué al
ampm
de la calle 7ª y Revolución por un delicioso cafecito sabor Choco-Almendra de 20oz. Right now everything is fine!!! :-D
Background music:
"I got the right to sing the blues"
con Tonny Bennett, del disquito "Playing with my friends".... cool...
Mi calendario, en la pared, indica
FIRST DAY OF SUMMER
, so summer is here! El calendario en mi escritorio dice: Semana 26, Día 172, Faltan 193. Bah! humans and our sick and unavoidable habit of naming and measuring everything!.... and, well, it's almost a month for my birthday now.... july 27th... I'm going to be 29, twenty nine.... veintinueve.... I may say I have a lot of things to say or think about it, but right now, I really don't care about age. This is a perfect morning ;o)
Así que me despido deseándoles a todos un muy lindo y feliz día!!!... yo me quedo disfrutando de mi cafecito y del piano y voz de Diana Krall con
"Dancing in the dark"
-------------------------------------------------------------------
Mony ;o)