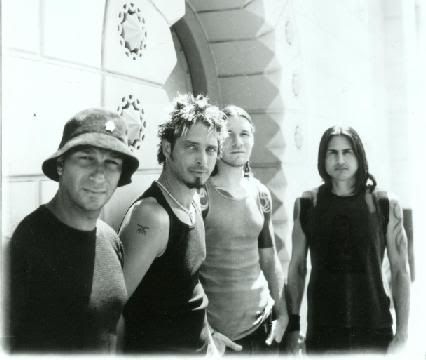 Recién me entero que hoy, 6 de Mayo, Audioslave se estará presentando en concierto al aire libre en "La Tribuna" de la Ciudad de la Habana. Con esto se convierten en la primer agrupación estadounidense en tocar al aire libre en la aquel país.
El concierto fue autorizado por el U.S. Treasury Department y el Instituto Cubano de la Música. Y será gratuito y abierto para todo el pueblo cubano.
La banda lidereada por mi adorado Chris Cornell permanece en la Isla desde el 4 de mayo, saliendo mañana sábado 7.
"Kids are the same all over the world, and we are extremely proud and excited
to bring rock 'n' roll to the youth of Cuba. It's all about the music, and
free expression of music crosses all barriers. This is a rare opportunity, and we
are grateful and honored to have the support of both countries," said Audioslave.
Producen el evento: "Interscope/Epic Records", "Done and Dusted", una compañía cinematográfica Inglesa y el Instituto Cubano de laMusica.
----------------------------------------------------------------------------------
Nota: el nuevo disco de audioslave sale a la venta el 24 de mayo en USA